Welcome to the
Wm. D. Oxley American Legion Post 133
Congratulations to the 2023 Oxley Post Leadership Team!
Commander Bruce Conklin
Adjutant Bob Brookes
Finance Chairman Greg Aschendorf
Sr. Vice Commander Sean Finley
Jr. Vice Commander Ron Weitman
Donate To The Oxley Post
The Oxley Post is now in its second century of service to veterans and their families in Northeast Philadelphia. Please consider making a donation to help us in our mission. As a nationally chartered Veterans Service Organization, we are recognized by the IRS as a 501(c)19 organization and all donations are tax deductible to the full extent of the law. Thank you for your help.
LEGION Act Signed into Law
Expands Membership Eligibility to All Veterans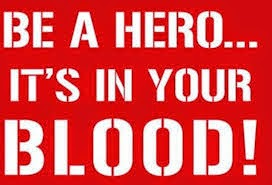 "A blood donation is one of the greatest gifts that a person can give. It is a selfless act that can save up to three lives!
Or, Call 1-800-RED-CROSS to make an appointment. ▪ After you've donated let us know via our "Contact" page. There is a convenient blood donation center at Rhawn and Dungan Streets that is open 7 days a week or go to
www.redcross.org/give-blood.html
to schedule an appointment.
Canteen Hours
MON, TUE, WED, THU: 4:00PM - 11:00PM
FRI: 3:00PM - 2:00AM
SAT: 12:00PM - 2:00AM
SUN: 12:00PM - 11:00PM